Understanding Spoken English 3 Teacher's Book
Details
Description
Product Reviews
Interm. to Adv. This integrated course uses an easy-to-follow format & interesting topics to introduce & practise the features of pronunciation that are important in communicating. Features: analysis of English pronunciation in context; link between written & spoken English; relevant topics provide useful contexts for vocabulary extension; awareness is raised of the way varieties of English can differ. Free A3 size Colour Phonemic chart with Teacher's Book!
There are currently no reviews for this title.
Please log in to add a review.
&nbsp
Price: £ 20.95-20.00% discount will be applied at checkout
Associated Products
Related Products
Others Bought
Associated Products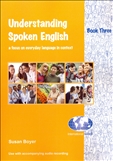 9781877074240
Understanding Spoken English 3 Student's Book

9781877074257
Understanding Spoken English 3 CD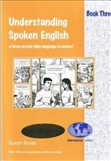 9781877074271
Understanding Spoken English 3 Student's Book with CD
Related Products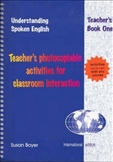 9781877074110
Understanding Spoken English 1 Teacher's Book
9781877074158
Understanding Spoken English 2 Teacher's Book